30th ANNIVERSARY CONCERT
Verdi's Requiem
Sunday, April 15 at 4 pm
Chizuk Amuno Congregation, 8100 Stevenson Road, Pikesville, MD 21208
FULL PROGRAM:
Verdi's Requiem
FEATURED SOLOISTS:
Natanya Washer, soprano
Jeffrey Williams, bass
FEATURED CHOIR:
Morgan State University Choir
PROGRAM DETAILS:
Celebrate 30 years of Bach in Baltimore with Verdi's dramatic masterpiece Requiem. Inspired as a tribute to the poet Alessandro Manzoni, this soaring memorial is no ordinal funeral mass. It's a breathtaking and varied piece expressing a full range of emotion from terror, joy, uncertainty, and the indelible strength of the human spirit in the face of tragedy. Between 1943 and 1944, the Requiem was performed 16 times by the prisoners of Theresienstadt, a Nazi concentration camp in Czechoslovakia, directed by interned composer Rafael Schächter. Our performance of Verdi's Requiem at the Chizuk Amuno Synagogue will feature the Morgan State University Choir joining with the Bach in Baltimore Choir and Orchestra. Two hundred and fifty musicians will together recreate Verdi's "most famous opera." The day will hold the promise of being THE concert of the season in Baltimore.
BachinBaltimore_staging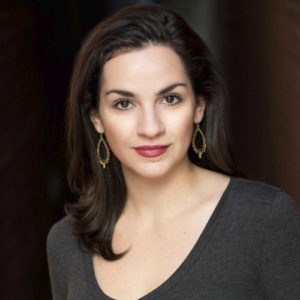 "At the sound of her voice the audience is immediately charmed." ~ BmoreArt, 2014
Natanya Sheva Washer was the first youth soloist to perform with the El Paso Symphony in 2007. She was the one millionth dollar recipient of the Jack Kent Cooke Young Artist Scholarship Award of $10,000. Experienced in solo recitals and performance since her symphony debut, Ms. Washer has performed with various venues and artists mostly in the Baltimore and El Paso area. She made her debut as an international soloist in October 2013 singing with "Britain's Got Talent" winner, Paul Potts, and the Juarez Symphony Orchestra.
With the BSO under Marian Alsop, Ms. Washer was in the chorus of Honeggar's Jeanne d'Arc au bûcher at Carnegie Hall in 2011. With the Peabody Singers and the Concert Artists of Baltimore directed by Edward Polochick, she performed Orff's Carmina Burana at the Modell Performing Arts Center at The Lyric Opera House in 2012.
Currently the soprano soloist at Brown Memorial Park Avenue Presbyterian, Ms. Washer has premiered choral works as the featured soloist with the Tiffany Concert Series. She has been recorded for posterity by the Maryland Historical Society as part of the official tribute to J. Spenser Hammond.
BachinBaltimore_staging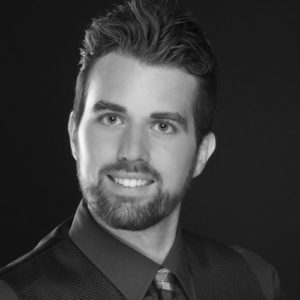 Jeffrey Williams has been hailed by The Baltimore Sun as "very likable, a winning performance sung with much confidence, phrasing everything stylishly," and the Miami Herald as possessing a "commanding, sizeable, effortless, manly baritone." He has portrayed a wide range of characters including Tchaikovsky's  Eugene Onegin, Lord Ruthven in Der Vampyr, Lionel in Maid of Orleans, Papageno in Die Zauberflöte, Prince Yeletsky in Pique Dame, and the titular role in Figaro, among others. Williams was a Nashville Opera Mary Ragland Young Artist and a Seagle Music Colony Young Artist. He is a frequent soloist in the oratorio and concert works of Bach, Handel, Mozart, Haydn, Mendelssohn, and Saint-Saëns, among others. He has been part of the John Duffy Composers Institute and Virginia Arts Festival in Norfolk, VA, premiering operatic works of living operatic composers. Williams has received multiple awards including an Arleen Auger Memorial Fund Study Grant, the Cynthia Vernardakis Award at the Orpheus National Voice Competition, as well as being a Metropolitan Opera National Council Auditions Mid-South Regional Finalist. He is currently on the voice faculty at Austin Peay State University in Clarksville, TN. For more information, please visit jeffreywilliamsbaritone.com.
Bach in Baltimore gratefully acknowledges the financial support of the William G. Baker, Jr. Memorial Fund, creator of the Baker Artist Portfolios, who helped make this performance possible. 
PURCHASE TICKETS NOW:
Although the concert is FREE, please select the number of tickets you would like to reserve and click on "Buy Tickets." Then complete the form on the next page with your contact information, so that we can ensure that you will have seats for this concert.
Do you have a group?
Groups of 10 or more are eligible for discount pricing.